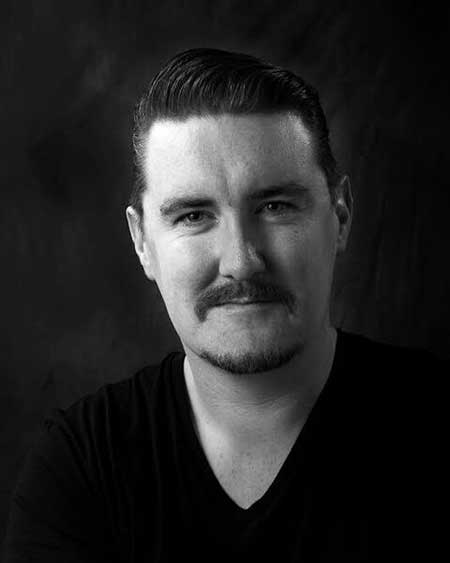 Ciarán is from County Wicklow, Ireland and trained in Dublin under the tutelage of Philip O'Reilly at the Royal Irish Academy of Music. He is delighted to be returning again to Celtic Nights for the second year.
Opera Credits Include:
Lucia di Lamamoor, Don Giovanni, Il Trovatore, The Alma Fetish and Eithne (all at the National Concert Hall, Dublin). The Rise and Fall of the City of Mahagonny (Olympia Theatre – Sky Arts, Opera Theatre Company and Rough Magic Theatre Company). Tristan und Isolde (Boird Gáis Energy Theatre, Dublin – Wide Open Opera).
Light Opera:
Samuel – The Pirates of Penzance, The Mikado – The Mikado, Poo Bah – The Mikado (all at the NCH – Dublin). Don Alhambra of Spain – The Gondoliers (Gaiety Theatre, Dublin).
Pish Tush – The Mikado (International Gilbert and Sullivan Festival – Buxton, Manchester, Lyric Opera).
Musical Theatre:
Harry the Horse – Guys and Dolls (NCH), The Kralahome – The King and I (NCH), Judd Fry – Oklahoma! (NCH, Dublin).
Vocalist – A Musical Christmas (West Germany Tour 2016), Vocalist – The World of Musicals (Australia Tour 2017) and Vocalist – A Musicals Christmas (German Nationwide Tour 2017).
Appearing as a soloist alongside the RTE Concert Orchestra Ciarán has sung in such titles as One Enchanted Evening – The Songs of Rogers and Hammerstein, Broadway Best, Hear Our Songs, Let's Celebrate the Magic of the Musicals.
International Tours:
Vocalist/Musician – Celtic Nights Spirit of Freedom (America and Canada Tour 2016). Vocalist/Musician – Dance Masters (Germany Tour 2017) Lead Vocalist/Musician – Gaelforce Dance (China Tour 2017).