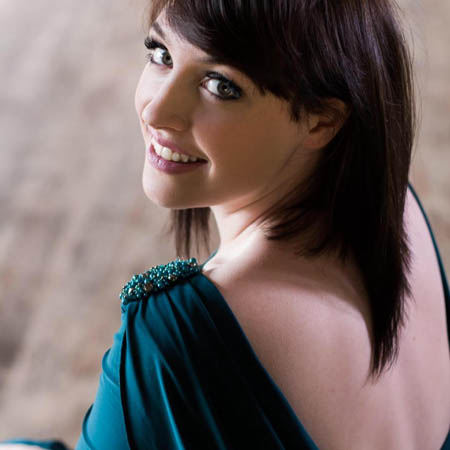 Emily studied Classical Violin Performance and Voice at Maynooth University, graduating in 2014 with first class honours. Earlier that year, she toured the U.S.A with Maynooth University Chamber Choir. In addition to her choir participation, she performed as a solo violinist at the St. Patrick's Day breakfast celebration in the Waldorf Astoria in New York, Notre Dame University Indiana and the Irish-American Heritage Centre, Chicago.
In Summer 2014, she co-founded 'Anu' a musical duo, and recorded an album 'Lend an Ear'. Emily has performed in many European cities including Florence Italy where she studied Opera and Violin performance at the Conservatoire of Music in 2014. Moving to Vienna Austria in 2015, she continued her music studies at the prestigious Conservatoire of Music Vienna.
Returning to Ireland in Summer 2015, Emily performed as a solo singer and violinist, appearing in 'The Celtic Arch' Celbridge Manor, 'Celtic Angels' German tour Nov.'15 and Celtic Nights 'Spirit of Freedom' U.S.A and Canada tour, Spring 2016.
Since then, she performed as solo female singer with the Irish Cabaret 'Taylors' Three Rock', Summer 2016 and lead singer and fiddle player with the band 'The Flyin' Marys' in Raglan Road, Disney Springs, Orlando, Florida, August '16/February '17.
Recently in 2018 she completed an American tour with 'Celtic Nights Oceans of Hope' and as a singer and violinist with Princess Cruises across South-East Asia and Alaska.
Emily is looking forward to re-joining the Celtic Nights team once again for their 2019 U.S.A and Canada tour 'Oceans of Hope'.