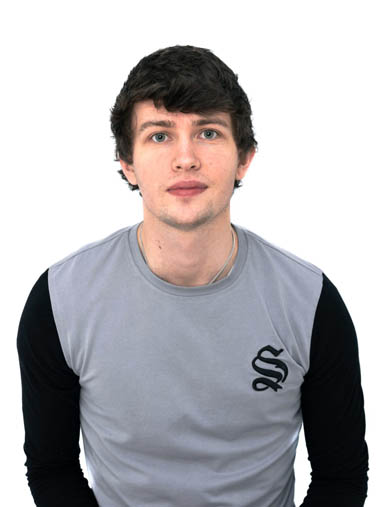 Mícheál is a multi-instrumentalist playing banjo, mandolin, guitar, piano, bodhrán, drums and cajon and has several All Ireland titles to his name. He has won the banjo and mandolin competitions at Fleadh Cheoil na hÉireann. Alongside this, Mícheál has also won the duet competition in the 12-15 age category with his brother, Darragh leading to the achievement of the All-Ireland title of the coveted Senior duet competition in 2009. In 2005, Mícheál received the All-Ireland title on the banjo in the U-14 age category miscellaneous competition and in the U-18 age category duet competition at Oireachtas na Gaeilge. In addition, he also won an All-Ireland title in the Seó Ardáin competition at Oireachtas na Samhna. As well as Mícheál's achievements on the banjo, he was crowned world bodhrán champion in 2007.
Mícheál was also an All-Ireland winner in the Réadóirí musical group competition with his siblings in 2005. Mícheál has also adjudicated the senior banjo competition at Fleadh Cheoil na hÉireann in recent years. Alongside his love for traditional Irish music, Mícheál developed an appreciation for classical music, singing and Irish dancing. He spent many years of his childhood taking examinations on the piano with the Royal Irish Academy of Music and he holds a Teaching Diploma from the Victoria College of Music, London.
His virtuosic musical talents are displayed on his debut solo album, released in 2012 at just nineteen years old, entitled Pleckin' About with Steve Cooney on guitar. The album showcases Mícheál's creative talents as a composer, having penned many of the tracks himself and his production skills at the desk are also creatively displayed on the album. He is much sought after as a teacher and performer both at home and abroad, having played in many stage productions including The Legend of Gráinne Mhaol. Mícheál is also no stranger to the television, having featured in many televised productions including RTÉ's "The Fleadh Cheoil" and "Saturday Night with Miriam."
Mícheál graduated from the University of Limerick with a Bachelor of Education in Materials and Architectural Technology in 2016.