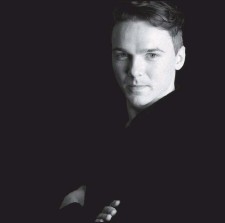 Patrick began his dance training at the tender age of two with Rinceouiri Na Riochta under the direction of Jimmy Smith and Honor O'Conor.
Patrick won his first title in 1993 and continued winning various titles throughout his competitive career, including All Ireland champion in 1995.
In 2004 he decided to switch his focus from competing to becoming a professional Irish Dancer. He started off by moving to Virginia USA to join the cast of Irish Thunder in Bush Gardens where he stayed for 8 successful seasons as their Principal Dancer. During those 8 years he also stared in their new show Emerald Beat.
After moving back to Ireland he was quickly picked up by Gaelforce Dance and toured as their Principal dancer extensively around Europe and Russia. Also during his time at home in Ireland, he was asked to join the cast of Noctu and Rite of Spring which was produced by world renowned principal dancer of Riverdance, Brendan De Gallai.
In 2012, Patrick was given the opportunity of a life time and was selected to join the cast of Riverdance where he has toured all over the world for 6 years.
In 2015 the producers of Riverdance approached Patrick and asked him to star as Principal Dancer in their new production, Heartbeat of Home. Shortly after this in 2017 his dream came true and he was selected to star as principal dancer for Riverdance in not only the Historical theatre in Dublin, The Gaiety, but also their European and China Tours in 2018.
Patrick is extremely excited to be performing alongside such a talented cast of Celtic Nights.
All of this would not be possible without the love and support from his family in Ireland and America.
He would like to dedicate all of his performances to his late Dad and Nana.