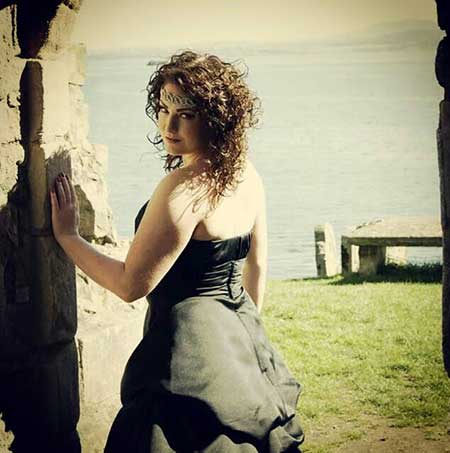 Rebekah was born in Scotland but studied in London at the Italia Conti Academy of Theatre Arts.  After Graduating in London, she went on to work in musical theatre and choreography all around the world.
With an Orcadian heritage, Rebekah's beautiful Celtic voice returns to Celtic Nights- The Spirit of Freedom. This is Rebekah's third year with Celtic Nights and has travelled with the show to 33 different USA states.
Rebekah's theatre credits include: Celtic Arch, Celtic Nights- The journey of hope and Promise, Celtic nights- The Emigrants Bridge, World of Musicals- China Tour, Thriller, Grease, Maureen in Rent, Heroes and Villains (Wimbledon Theatre) and A Midsummer Night's Dream.
Rebekah's Choreography Credits include: The International Magic Tenors, Thriller, Grease, Beatles, and Oh What a Night!
Rebekah is delighted to be returning to the USA, and for the first time to Canada, and would like to thank her family for their continued support. She would like to dedicate her performance to her brother, Jamie.